Happy Birthday to Roto-Rooter Pet Rescues!
Help us celebrate the 1st anniversary of our free Pet Rescues service! We have seen some truly amazing stories that have gone viral on social media, garnered local and national news coverage and strengthened ties with the communities where we operate. Here are a few favorites from the past year: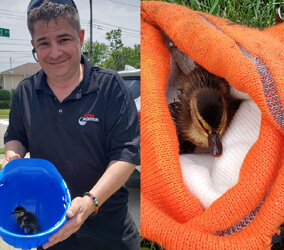 Caps off to Jimmy Gannon of our New York City Branch for rescuing this adorable duckling that fell through a Staten Island storm sewer grate and became separated from its mother and siblings. A passerby saw it and called Roto-Rooter for help. The duckling is being fostered by the woman who called us.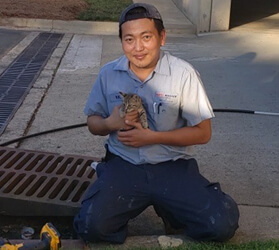 Here's one out of Charlotte, NC last October. VK Uk, drain technician, was able to safely free a kitten trapped in a downtown sewer drain. It was returned to its owner who was very happy to have her back.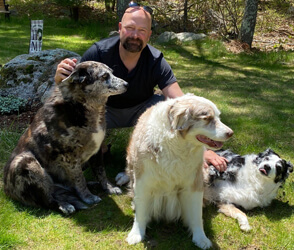 Jason Hawes of Ghost Hunters and Ghost Nation actually started his career as a Roto-Rooter plumber! He shared this photo of his four-footed crew to help us celebrate - (L-R) Maddie, Tucker, and Chewy.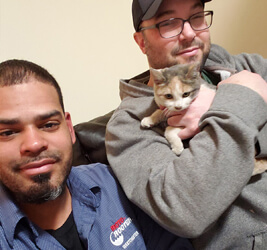 Hats off to Roto-Rooter service technician, Moises Monsanto, for rescuing a family's cat in White Plains, NY. The rescue took three hours of hard work, but the kitty is safe and the rescue was performed free of charge.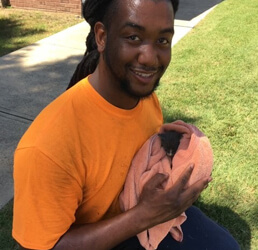 Andron Reed, of the Columbus, Georgia franchise, holds a baby kitten he rescued from a storm drain.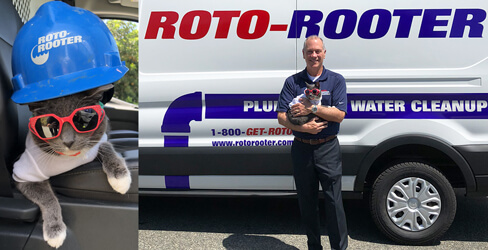 Instagram influencer Bagel the Sunglass Cat (@SunglassCat) stopped by our Los Angeles North Branch to meet Michael White, branch manager, and learn more about our free Pet Rescues program. The 7-year-old rescue looks good in Roto-Rooter blue!