FIX IT TODAY,
AND TAKE TIME TO PAY
Special Financing Options Available
LEARN MORE
Customer Reviews
Roto-Rooter was extremely professional and got the job done. Our house had not had a drain cleaning for probably 15 years. We had just moved into our house in May and we had been having drainage problems since then. It took our plumber 4 hours to clean the drain out because of how much build up there was. He could have given up but didn't. We are very happy with the service and would call them out again in a heart beat.
Brighton S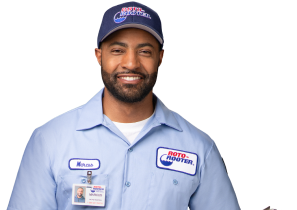 LEAVE PLUMBING TO THE PROS
BECAUSE WITH ROTO-ROOTER, YOU GET MORE THAN A GUARANTEE.
Highly-trained professionals since 1935. A job done right by the original experts.

Free onsite estimates. No hidden or extra charges for plumbing or drain service on holidays, nights, and weekends.

Same-day and emergency service 365 days a year.

Full-service plumbing, drain cleaning, and water cleanup – using state-of-the-art diagnostics and equipment.

Get it fixed today and take time to pay. Special financing options available.