Why is Drain Cleaning Necessary?
Drain cleaning in Atlanta is essential for maintaining the proper functioning of plumbing systems. Over time, hair, grease, soap scum, food particles, mineral deposits, and other substances accumulate in drains, leading to clogs and reduced water flow/drainage. When this occurs, users may notice slow-draining sinks, weak toilet flushes, foul odors, water backups in showers and tubs, and potential water damage to your property from backups and overflows.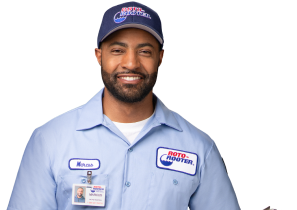 LEAVE PLUMBING TO THE PROS
BECAUSE WITH ROTO-ROOTER, YOU GET MORE THAN A GUARANTEE.
Highly-trained professionals since 1935. A job done right by the original experts.

Free onsite estimates. No hidden or extra charges for plumbing or drain service on holidays, nights, and weekends.

Get it fixed today and take time to pay. Special financing options available.

Same-day and emergency service 365 days a year.

Full-service plumbing, drain cleaning, and water cleanup – using state-of-the-art diagnostics and equipment.
Serving the entire Atlanta metro area, Including:
Counties in the Atlanta Metro Area
Cobb

,
Clayton

,
Dekalb

,
Coweta

,
Douglas

,
Fayette

,
Gwinnett

,
Fulton

,
Cherokee

,
Carroll

,
Newton

,
Forsyth

,
Rockdale

,
Walton

,
Henry

,
Paulding

,
Dawson

,
Hall
Cities in the Atlanta Metro Area
Frequently Asked Questions
How do you know if your drains need cleaning?
Any drain that drains slowly needs to be cleaned in order to restore flow. If more than one drain in the home or structure drains slowly, the problem may lie in your main sewer line that connects your home or business to the municipal sewer line. Roto-Rooter has all the tools and equipment required to thoroughly clean and unclog residential and commercial sewer pipes from end to end. Roto-Rooter's sewer cleaning equipment is the best in the industry and is manufactured and assembled in Roto-Rooter's own factory in West Des Moines, Iowa.
How often should drains be cleaned?
How often you clean your drain depends on both usage and what goes down the drain. Hair and grease, for instance, can cause serious clogs. Typically, older residential drains should be cleaned annually, while high-usage drains, such as those found in restaurants or institutional kitchens, may benefit from cleaning every three months. Commercial drains require more frequent cleaning, sometimes as often as every month. Roto-Rooter offers scheduled drain maintenance programs that greatly reduce the likelihood of a commercial clog that could impact your business.
Can I clean my drains or hire a professional?
Simple clogs can often be cleared using plungers or hand augers and drain snakes by homeowners. However, it's best to hire a professional drain cleaning service company for more stubborn clogs in branch drain lines or main sewers to ensure a thorough and safe cleaning. Professional-grade sewer cleaning machines can be dangerous in the hands of inexperienced operators.
How do I contact Roto-Rooter in Atlanta?
SPECIAL FINANCING AVAILABLE
We have partnered with Synchrony Bank to offer financing options to make your plumbing repair expenses as convenient and stress-free as possible.
24/7 Drain Cleaning in Atlanta
You need fast service when you call for drain cleaning in Atlanta. Roto-Rooter's trained plumbers provide 24-hour- service, 365 days a year. You'll get the reliable service you need when you need it. Use our online schedule form to book an appointment now!