Roto-Rooter locations come together to collect food for their local communities
Roto-Rooter locations across the country participate in our annual Giving Thanks Food Drive each November. Customers can donate 2 cans or non-perishable goods in return for 10% off any plumbing or drain service (up to $75 off) at participating locations. The donations can be human or pet food – either way, we will make sure they get to a local food bank or your neighborhood Humane Society just in time for the holidays.
Over the past two years since we launched the food drive, we have collected more than 96,916 items for local food banks and pet shelters! That's over 97,000 pounds or 48.5 tons of food - enough to feed more than 48 adults 3 full meals a day for an entire year.
Thanks to you we are able to provide countless individuals, families and pets with food this holiday season.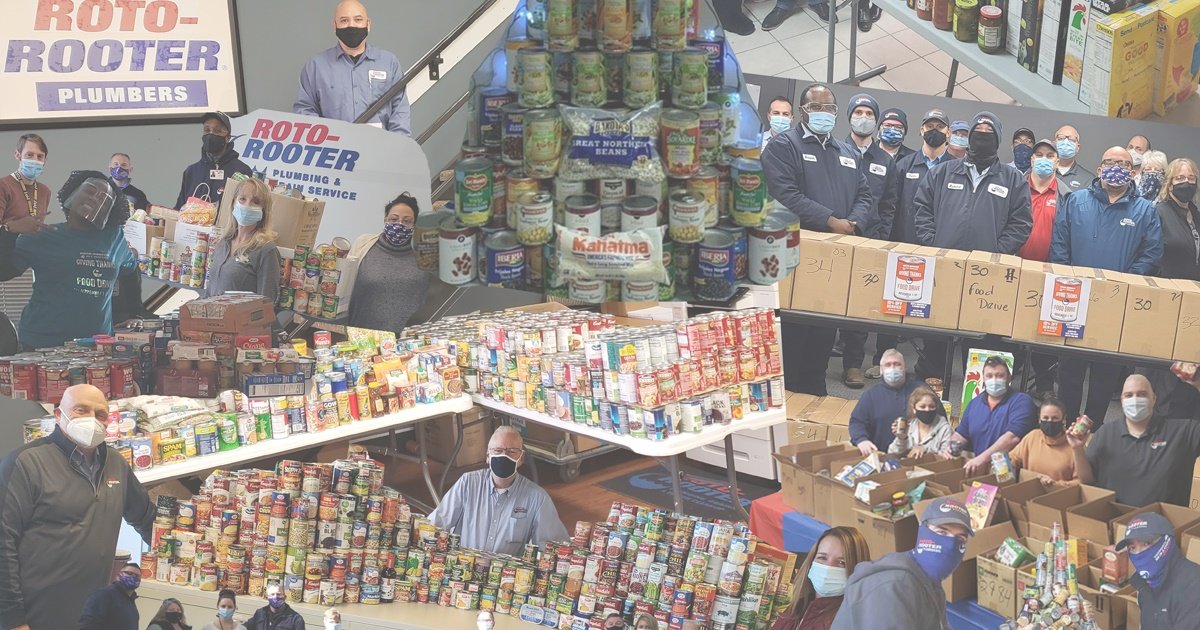 Roto-Rooter locations across the country compete to see which location can collect the most items for donation.
In 2020, our Providence, R.I. Branch, El Paso, TX contractor location and Chicago Call Center collected the largest percentage of donations. Alfredo Salas (El Paso, TX) and Del Trahan (St. Louis) collected the most of any technicians across the company with a combined total of 945 items! Our corporate headquarters also joined the efforts - collecting an additional 2,013 items for donation.
Featured Article
Help us collect food for family and pet shelters in need this holiday season by donating to our Giving Thanks Food Drive November 8th-30th!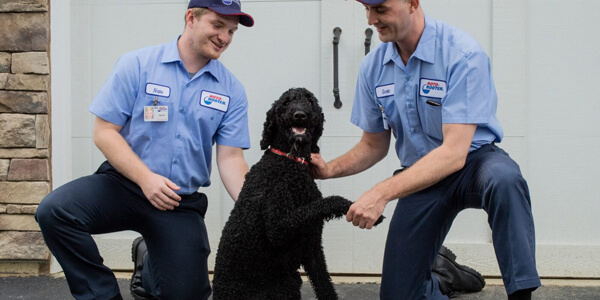 Roto-Rooter Pet Rescues
Pipes, drains and other openings can be dangerous for cats, dogs and wildlife. Call the experts at Roto-Rooter for free emergency pet rescue service!