FIX IT TODAY,
AND TAKE TIME TO PAY
Special Financing Options Available
LEARN MORE
Customer Reviews
Our sump pump failed and our basement was flooded on Dec 24th. Our service technician was very prompt in replacing our sump pump and setting us up with Roto-Rooter water restoration for basement cleanup. Both gentlemen were very knowledgeable with the process to maintain a healthy home. We were happy that this unexpected problem didn't spoil our Christmas plans.
Lillian C
We called in the middle of the night because our sump pump was not working and was completely filling with water. Your tech was prompt and very kind and professional, even at one in the morning!!! He worked so hard and fixed the problem!! Thanks to him and his quick response, our basement is nice and dry!!
Augustus R
I woke up and my sump pump was not working. I called Roto-Rooter and they came right away. They replaced the pump and within about 2 hours it was working and I averted a flooded basement. They were GREAT.
Caitlyn F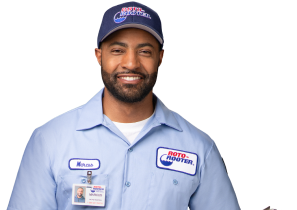 LEAVE PLUMBING TO THE PROS
BECAUSE WITH ROTO-ROOTER, YOU GET MORE THAN A GUARANTEE.
Highly-trained professionals since 1935. A job done right by the original experts.

Free onsite estimates. No hidden or extra charges for plumbing or drain service on holidays, nights, and weekends.

Get it fixed today and take time to pay. Special financing options available.

Same-day and emergency service 365 days a year.

Full-service plumbing, drain cleaning, and water cleanup – using state-of-the-art diagnostics and equipment.